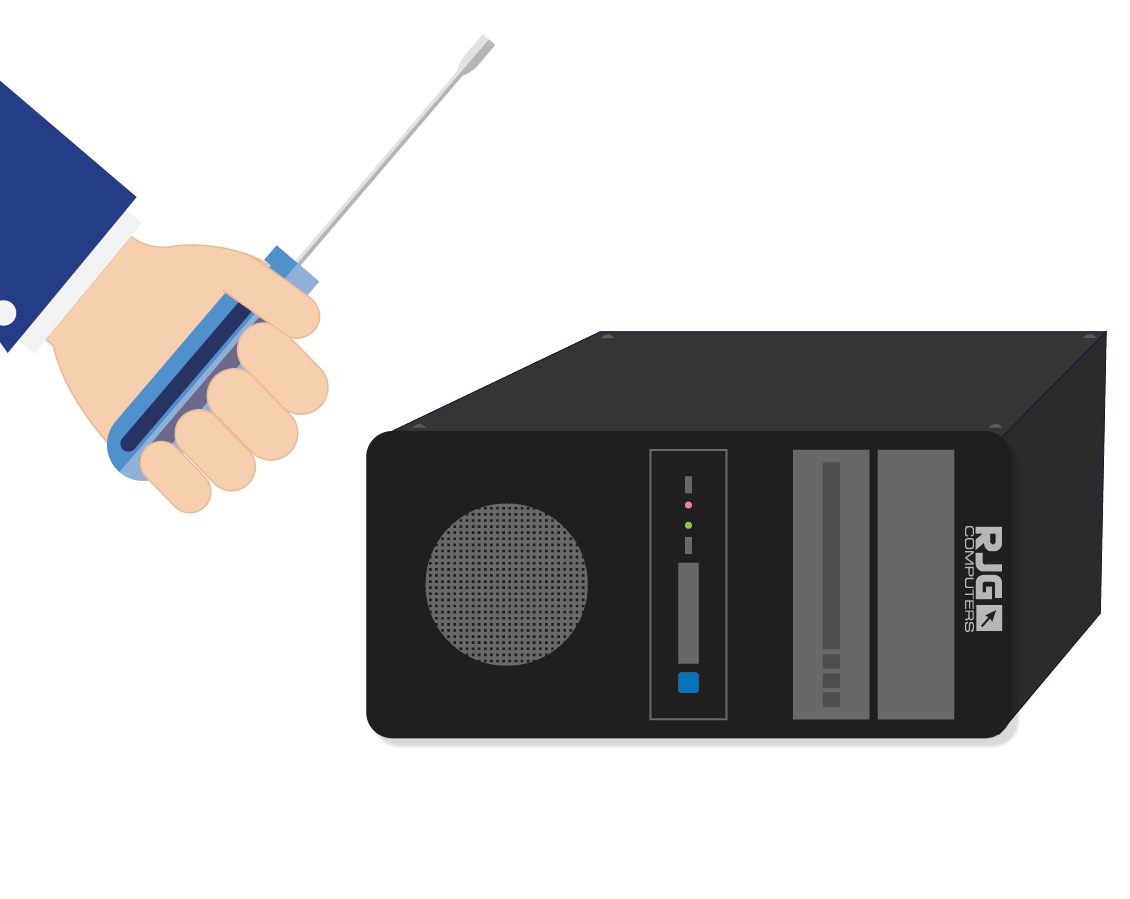 Computer Repair
Whether you need a virus removed, a monitor repaired, or technical maintenance for a computer system, we have work to provide fast, professional, and thorough repair services for our clients in Southeast Texas and the Mid County area.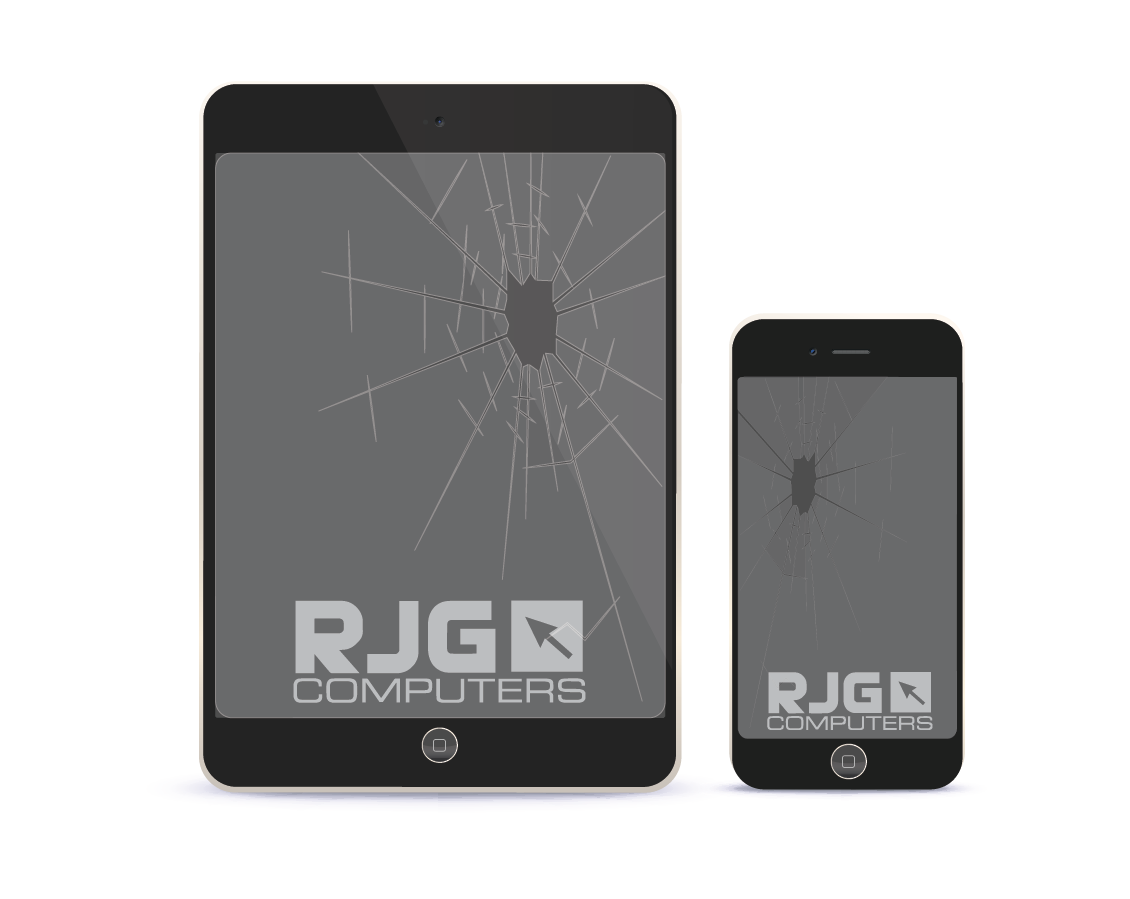 Smartphone & Tablet Repair
Broken Screen? Drop your device in water? Hire us to make your device good as new with our trained staff equipped to fix your smartphone or tablet and get you back to playing Candy Crush.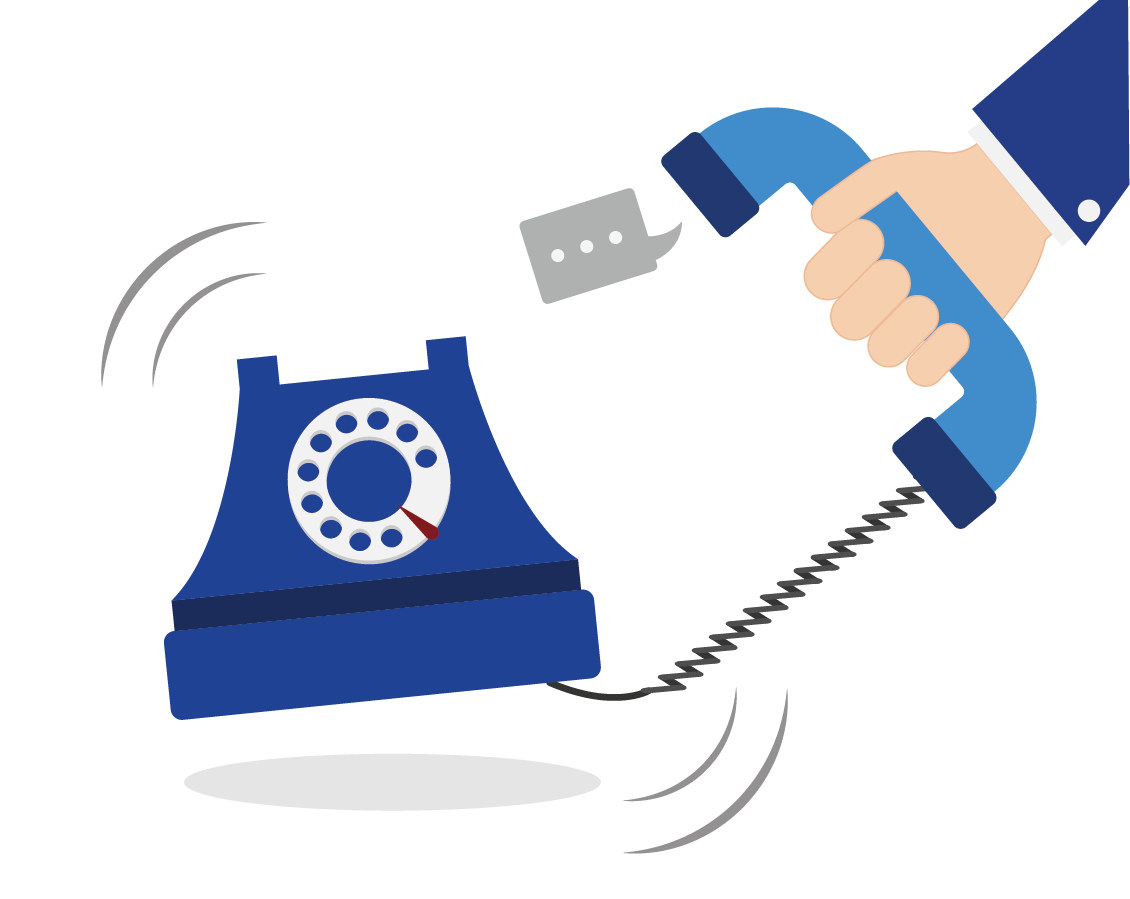 I.T Support & Consulting
Need a server or phone system set up in your office? Need reliable tech support? Let us work with you to get you the I.T. service your business or organization deserves. Call us today.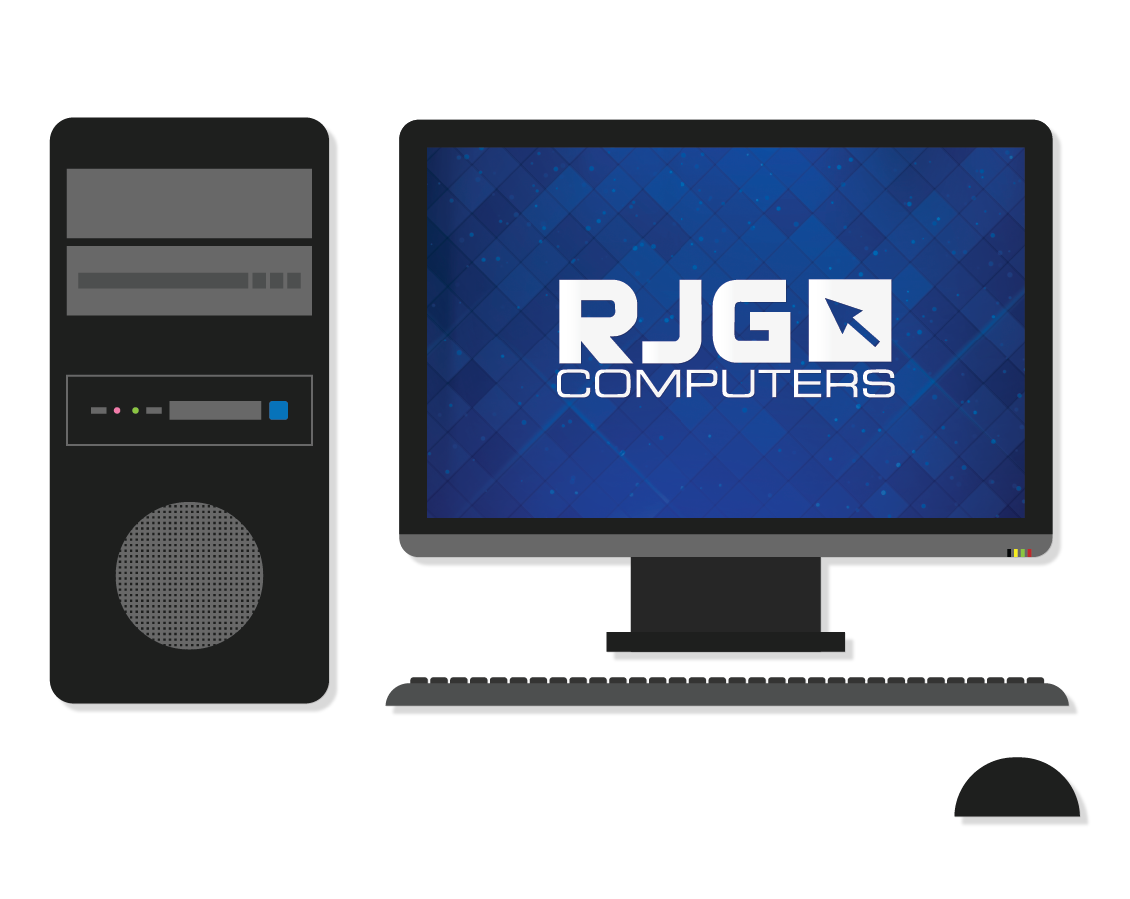 Computer Sales
We all hate buying brand new computers off the shelf that go bad on us in a short amount of time. Let RJG build you a custom computer that is uniquely tailored to your needs and one that will last.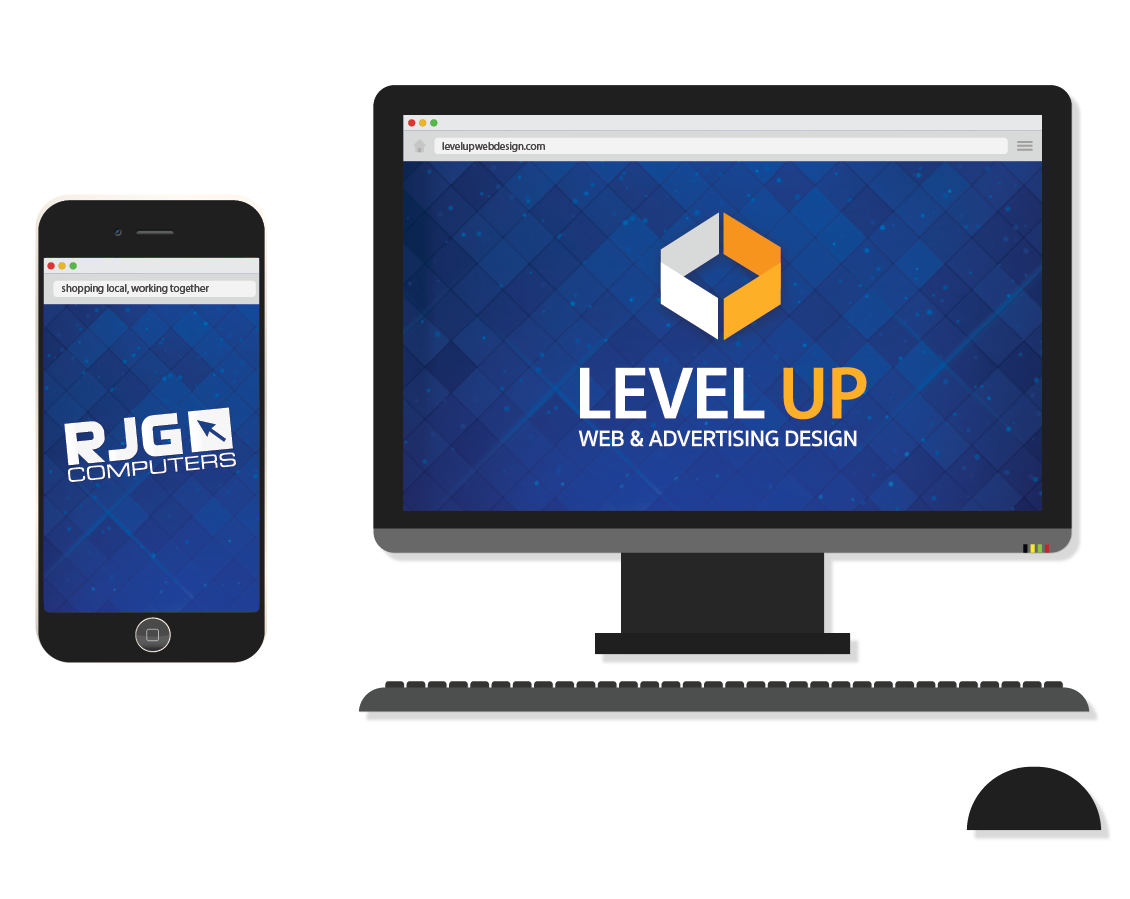 Website Design
Need a new website? Looking to launch or re-launch a business brand? Our Web Design partner can help you achieve those goals. We'll connect you with Level Up, and you're sure to get the results you're looking for! Click here to get started!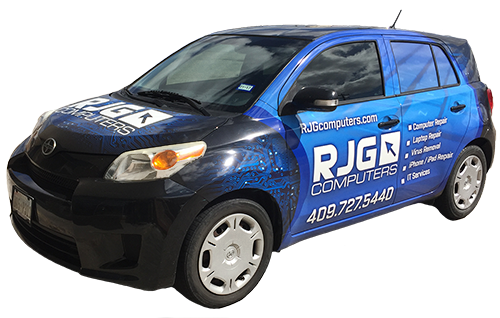 Special Requests
Have a need that is not listed here? No problem! Let us know what you need and we'll see if we can help out.
TESTIMONIALS
Kirby Smith Realty – RJG Testimonial
Ryan! You are a remarkable young man. I am so honored that you and your company take care of my computers at home and at my office! Man – what would I do without you… I do not want to even think about it!!! ~...
Agape Christian Fellowship – RJG Testimonial
Ryan, we are so grateful for your quick and expert response to our computer problems. We were totally at an impasse with how to make our situation work and you not only diagnosed the problem correctly, but were able to find a very workable and inexpensive solution to our dilemma. You are great at software analysis and hardware application and repair, which is rare to find these days in one person. You definitely have our recommendation and support. Thank you. ~ Pastor Stephen Grohn, Agape...
Dominion Forms – RJG Testimonial
Ryan was great! After months of issues on my computer we called him. He came in promptly got to work on my system. He diagnosed each problem and explained how to avoid this issue moving forward. Ryan took the time to listen and answer all my questions very professionally, thoroughly, and at times walked me thru the process. There wasn't anything I asked him to do that he didn't say, " Yes I can" . He also did several different processes to clean up all the unnecessary data that was affecting...
Larry & Janis Conkle – RJG Testimonial
Thanks RJG Computers, Our computer crashed and could not restart at all. We checked out local computer specialists and decided to try RJG Computers. We were very pleased with the professional level of service we received. Ryan was able to save everything on the computer and we were back online and running within 24 hours. The price was very reasonable and the service wonderful. We will be using RJG Computers for any future computer problems we have. Ryan Guest is a very knowledgeable and...
Sewing Machine Repair – RJG Testimonial
Thank you Ryan for making my computer "new" again. My sister was the one that recommended you to me and I'm so glad she did. You were always at my office when you said you would be and your prices are reasonable and affordable. Your patience and knowledge are impressive. You are the only one I will call if I have computer problems. ~ Carmen...
Harris Florist – RJG Testimonial
Ryan & Staff! We appreciate you so much! It's nice to know that people still "care." You all are outstanding… thank you for being a local business to be proud of! p.s. Our computer thanks you too! Because of you, it's security system is safe 🙂 ~ The Harris Florist...
Max Laird Insurance – RJG Testimonial
Ryan, we can't thank you enough for the prompt and professional service. Your prices cannot be beat and your work is excellent. I'm just sorry we hadn't discovered you sooner! Thanks again and we will be using your services in the future. Sincerely, ~ Cindy Welch for Max Laird...
First Baptist Church of Groves – RJG Testimonial
Ryan, Thank you for the extra effort you put into correcting my computer issues and for your help in setting up the new programs that I needed. I really appreciated your positive attitude and patience as you guided me in using the newly installed programs. You did an excellent job and your pricing was great. Working with you was an enjoyable experience. I look forward to being able to depend on you again in the future. I will highly recommend you to others! Thanks again ~ Kathy Hendon, First...